Side Menu Ends, main content for this page begins
Back to Side Menu (includes search)
KHS Highly Rated as Best High School 2023
Posted on: September 1, 2023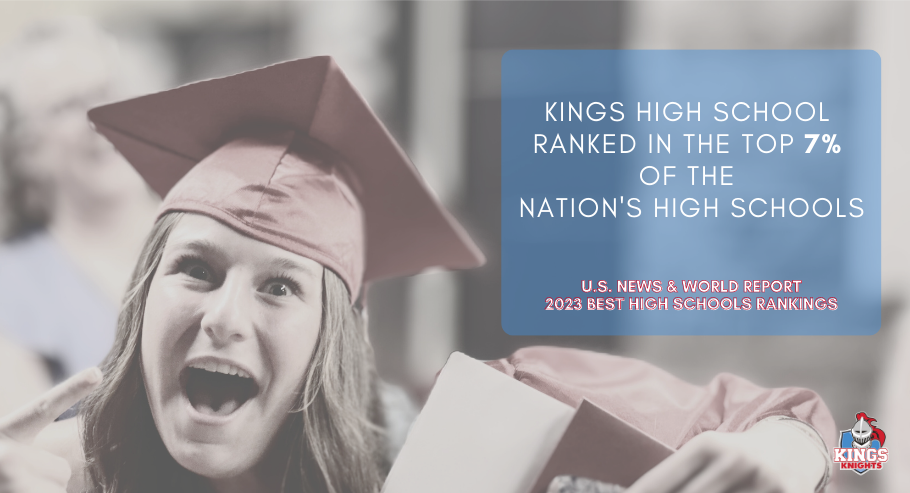 U.S. News & World Report released its 2023 Best High Schools ranking this week. The U.S. News rankings include data on nearly 25,000 public high schools in 50 states and the District of Columbia.
The highest-ranked U.S. public schools in U.S. News & World Report's 2023-2024 Best High Schools rankings are those whose students demonstrated outstanding outcomes above expectations in math, reading, and science state assessments, earned qualifying scores in an array of college-level exams, and graduated high proportions.
Each school received an overall score (0-100) reflective of a school's performance across the six indicators: College Readiness, College Curriculum Breadth, State Assessment Proficiency, State Assessment Performance, Underserved Student Performance, and Graduation Rate. The overall scores depict how well each school did on a national percentile basis. For example, a school with a score of 60 performed in the 60th percentile among all schools in the rankings.KHS received an overall score of 93.09.
Kings High School ranked in the top 7% of the Nation with a ranking of #1,222. In Ohio, out of 1,011 ranked high schools, KHS ranked #42. Lastly, in the Cincinnati Metro rankings, KHS ranked #13 out of 142 high schools.
Congratulations to the students and all of the staff who have poured into our Knights in a positive way!