Side Menu Ends, main content for this page begins
Back to Side Menu (includes search)
Dr. Bill Daggett to Speak at Kings on the Future of Education
Posted on: September 7, 2023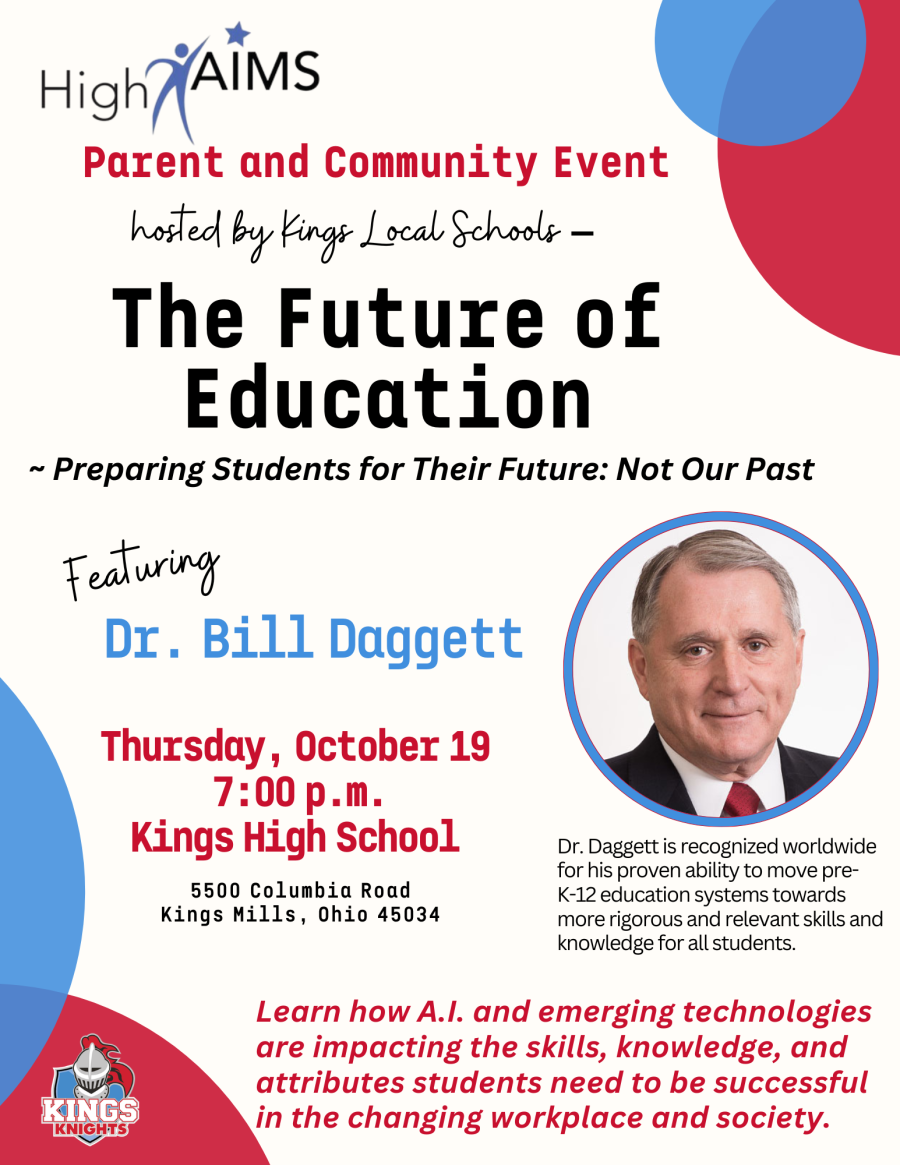 The District is excited to host Dr. Bill Daggett on Thursday, October 19 at 7:00 p.m. at Kings High School to present - The Future of Education - Preparing Students For Their Future, Not Our Past. Learn how A.I. and emerging technologies are impacting the skills, knowledge, and attributes students need to be successful in the changing workplace and society.
Dr. Daggett is recognized worldwide for his proven ability to move pre-K-12 education systems towards more rigorous and relevant skills and knowledge for all students. His message aligns with the District's Power 5 Future Skills Strategy and Action Plan that provides our Kings students with all the tools to navigate an ever-changing world and to be highly competitive and prepared for success beyond the walls of our school district. Those skills are critical thinking, collaboration, communication, problem-solving, and career, college, and life readiness.
This session is sponsored by High Aims. We hope you'll join us!