Side Menu Begins
Side Menu Ends, main content for this page begins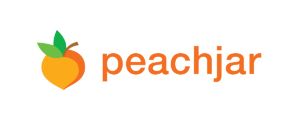 Digital Flyers
Kings Local Schools has partnered with Peachjar to provide digital distribution of important school and community information directly to parents. Adoption of this new platform is in line with our efforts to help close the achievement gap and provide our students with access to beneficial programs and resources. We believe that increased participation in school and afterschool programs can help improve student outcomes in our district.
Using digital flyers, parents and guardians can:
Ensure information actually makes it home!
With Peachjar, parents and guardians will never have to worry if they missed a flyer stuffed in the bottom of their child's backpack. Approved digital flyers are emailed home as images and posted to each school site's digital flyerboard for easy retrieval.
Access flyers anytime, anywhere!
Busy parents rejoice! Since Peachjar flyers can be viewed using a smartphone, they can view digital flyers while on the go. Use flyer action buttons to sign up, learn more, email, call or donate. Did we mention that digital flyers can easily be shared with family and friends?
Discover new passions for your child!
Millions of parents and guardians learn about new programs and services for their children through digital flyers! From music and sports to tutoring services and post-secondary preparation, digital flyers connect families with even more opportunities offered in school and the community.
How does Peachjar work for parents and guardians?
Step 1: The District and school sites partner with Peachjar
The KLSD Communications Department will work with community organizations to approve and distribute digital flyers to KLSD families.
Step 2: Register
Parents and guardians with an email address on file will automatically be registered to receive digital flyers from the District and their school site.
Step 3: Distribute
District and school-approved flyers are emailed weekly as images and posted on school flyerboard.
HOW TO PARTICIPATE IN PEACHJAR
Information for Parents
Important information from your child's school can now be viewed right from your smartphone! Flyers will be posted to each school's website and can be accessed by clicking the Peachjar button on your school's homepage. Additionally, if you'd like to begin receiving flyers in your email to stay up to date with your child's school, please register:
Visit the KLSD Peachjar page
Click"My Account" in the top right corner
Click "Register Now"
Select account type "Parent/Family Provide"
Enter requested information; choose your school and/or district you wish to follow
Information for Community Partners & Community Organizations
Peachjar charges a fee for this service that is typically much less than the cost to copy and deliver paper flyers to each school. Organizations may qualify for a "Free Community Account," if the service/program offered is free of charge and children are the direct beneficiary. Please reach out to support@peachjar.com to apply.
Our district wants families to know about district-approved community programs and resources offered by organizations like yours!
To send your flyer, follow these steps:
STEP 1: REGISTER
Community organizations must register online with PEACHJAR to upload flyers for distribution to KLSD schools. Community representatives can visit www.peachjar.com to register as an Enrichment/Community Organization.
STEP 2: UPLOAD FLYER
Following PEACHJAR's uploading instructions, upload the flyer for review. Make sure to see Deals on your account for best pricing options!
STEP 3: WAIT FOR APPROVAL
After uploading the flyer, it will be routed to the KLSD Communications Department for approval. Flyers are approved according to Board Policy
Once approved (always on a WEDNESDAY AFTERNOON), families will be notified by email that newly approved flyers are waiting for them to view. Approved flyers will be posted to the digital flyerboard.
**Flyers may be posted for a maximum of 1 month. If you select any option longer than a month, we will deny your flyer and ask you to resubmit.**
UPLOADING PROCESS
For a step-by-step guide for uploading a flyer, please click HERE. Email support@peachjar.com or call 858-997-2117 with any questions
All Flyers SHOULD:
Serve the District's stakeholders consisting of students, parents, guardians, and the community

Be age-appropriate for K-12 students
Not contain sales-driven advertising language that simply promotes an individual, agency, and/or organization
Contain the name and contact information of the sponsoring entity
Be in PDF format
Flyer should NOT:
Solicit funds with the exception of those listed in the Board policy
Promote a particular political candidate, party, or ballot
Position the District on a side of a controversial issue
THE FOLLOWING DISCLAIMER WILL APPEAR UNDERNEATH EACH SUBMITTED FLYER:
This program, event, or activity is not presented, endorsed, recommended, supervised, approved, or sponsored by the Kings Local School District. The District assumes no liability or responsibility for any loss or injury arising out of participation and is merely permitting this material to be disseminated for its intrinsic value and potential interest to students, parents, guardians, and/or staff.
KLSD reserves the right to deny the posting and/or distribution of any flyer.