Side Menu Ends, main content for this page begins
Back to Side Menu (includes search)
KHS College, Career and Transition Fair
Posted on: April 25, 2019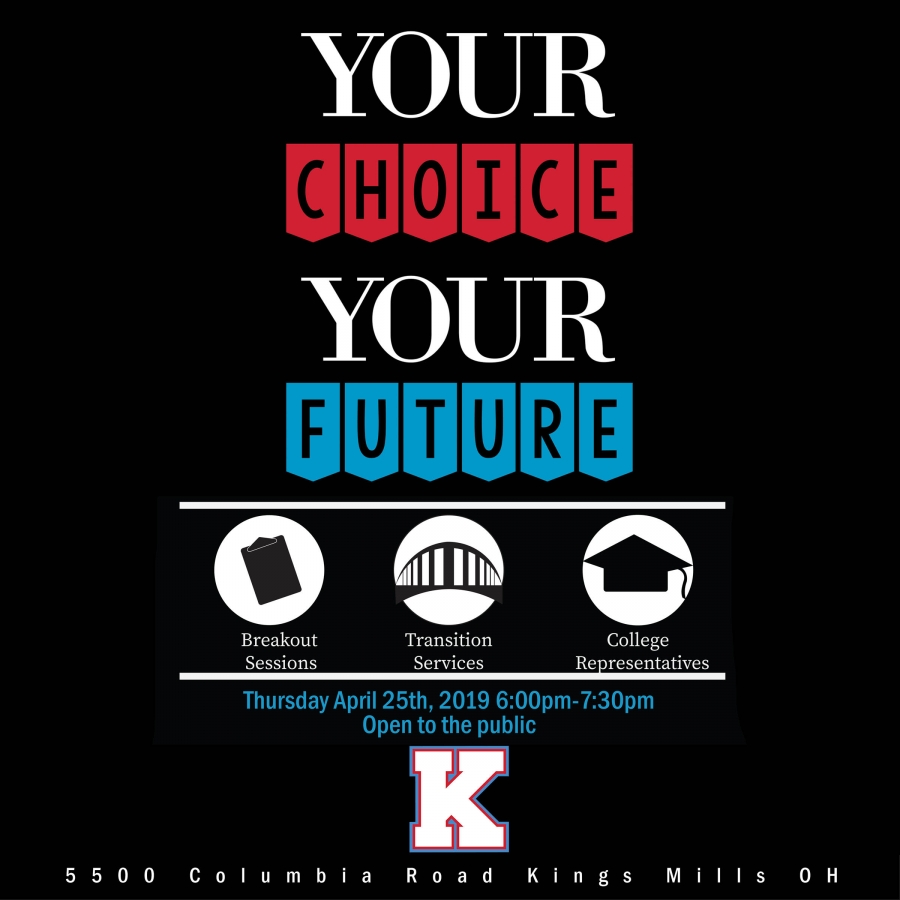 Don't miss Kings High School's 2nd Annual College, Career and Transition Services Fair on Thursday, April 25 from 6:00-7:30 p.m. at Kings High School.
Representatives from over 80 universities across the nation and local colleges will be in the KHS Gymnasium prepared to share information with our high school students about their school. Also, transition service providers and military representatives from different United States branches will be present. Additionally, Human Resource departments from over 20 career fields will be available for graduating Seniors ready to hit the workforce after graduation, and business owners looking to hire for summer jobs for our students will be ready to talk to students.
Lastly, test prep companies will be on hand to show how their services can benefit students and their future plans. New this year are three breakout information sessions:
Financial Planning for College; KHS Auditorium, 6:15-7:00 p.m.
We're Waiting For You, Accommodations at the College Level; 6:30-6:50 p.m. & 7:00-7:20 p.m. in the Bradford Learning Commons.
Career Exploration; 6:30-6:50 p.m. & 7:00-7:20 p.m., Bradford Learning Commons
The Fair is open to the public. Hope to see you there!