Side Menu Ends, main content for this page begins
Back to Side Menu (includes search)
Two KHS Students Selected for National Hope Squads Council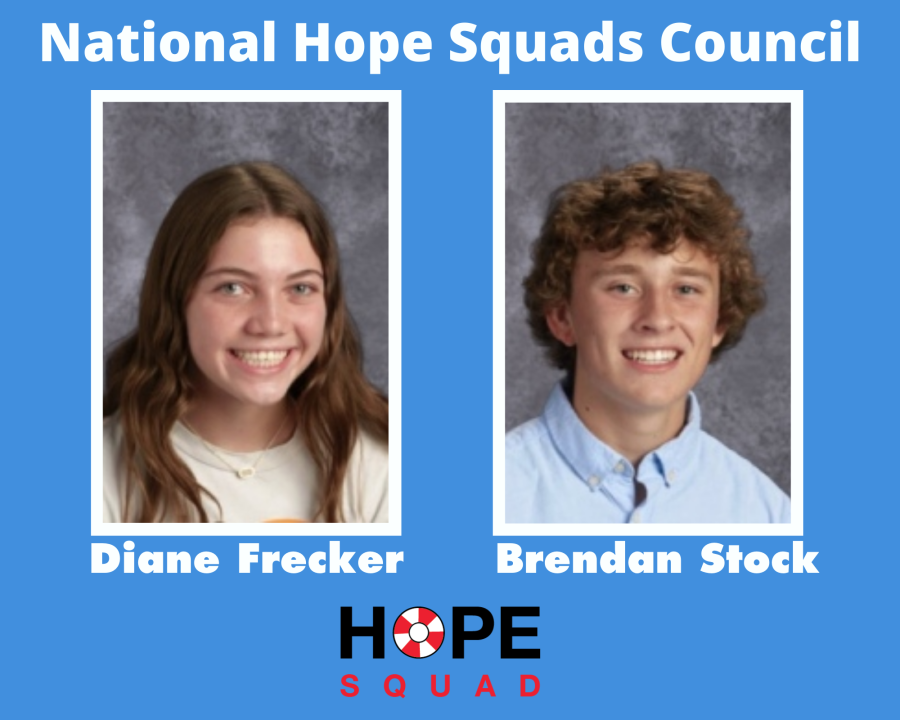 Two Kings High School Students have been chosen to serve on the National Hope Squads Council.
Congratulations to KHS Juniors, Diane Frecker and Brendan Stock who applied and were selected to be on the National Hope Squads Council along with juniors and seniors throughout the country who have served on their local Hope Squads for at least one year. They will continue to serve on their local squad while also serving on the National Council.
Diane and Brendan wrote an essay along with submitted a video in hopes to be chosen. Kings High School Lead Hope Squad Adviser, Lisa DeBord said, "I am proud of their courage, passion, and determination to learn more about mental health, support their peers at the high school, and normalize the discussion surrounding suicide. They both bring sunshine and positivity when they enter a room and will be wonderful students to represent teenagers around Cincinnati and help end the stigma of mental health. I cannot wait to see what the next year has in store for both of them!"
Diane and Brendan will begin their important work in August 2022.