Side Menu Ends, main content for this page begins
Back to Side Menu (includes search)
Kings Students Chosen for Hope Squad
Posted on: December 14, 2018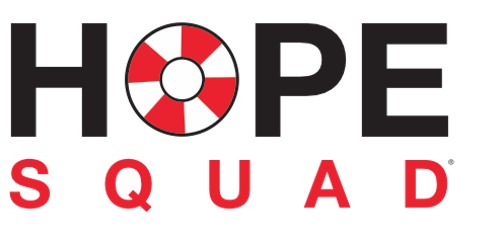 Kings Schools, in partnership with the Greater Cincinnati Grant Us Hope Organization, has brought Hope Squad to students at Kings High School and Kings Junior High School this year. Hope Squad is an evidence-based suicide prevention program that teaches students, staff, and community members to recognize the signs of suicide and equips them with the tools to connect at-risk students with appropriate mental health resources.
Statistics from the American Foundation for Suicide Prevention show suicide is the second leading cause of death among Ohio teens and young adults. Students from Kings High School and Kings Junior high were nominated by their peers to be Hope Squad leaders. Over 60 students in KHS and KJH combined were nominated and accepted the honor of being a member of the Kings Hope Squad. They are in the process of being trained and will participate in a retreat at Camp Joy on January 11. The Hope Squad at KHS and KJH will be supported by trained staff members, KHS Counselor, Heidi Murray, and KJH Counselors, Megan Apple and Erin Hackman, as well as KHS Advisers Lisa DeBord, Carrie Cooke, Margie Coleman, Linda Beeson, Chris Griffin, and KJH Advisers, Emily Baffi, Emily Boone, and Mike SanMarco.
The Kings District hosted Dr. Greg Hudnall, Founder and CEO of Hope Squad in October. Dr. Hudnall gave some great information about recognizing the warning signs of suicide and how Hope Squad, a peer-to-peer suicide prevention program will help to change the school culture in recognizing the signs of suicide. He shared what inspired him to start Hope Squad in Utah, and the importance of implementing Hope Squads in schools around the country.
Additionally, Grant Us Hope Executive Director, Dr. Keith Kline presented the Hope Squad program to the Kings Staff during Inservice Day. Mental Health Recovery Services of Warren & Clinton Counties (MHRS), the local board of mental health and addiction services recently awarded nearly $20,000 in grants to the schools through funds from a federal Engage 2.0 grant which allows The Grant Us Hope Organization to cover the cost of the first year of curriculum for the program at Kings. The grant will also assist Mason City Schools, Kings Local Schools, East Clinton Middle School, Warren County Career Center, St. Margaret of York, Lebanon City Schools, Wilmington College, Sinclair College-Courseview Campus, and the Warren County Educational Service Center.
"Kings is happy to be among more than 20 schools in the Greater Cincinnati area to implement this national school-based peer-to-peer suicide prevention program," said, Dawn Gould, Kings' Community Relations Coordinator.