Side Menu Ends, main content for this page begins
Back to Side Menu (includes search)
Kings Releases Facility Master Plan Website
Posted on: August 9, 2019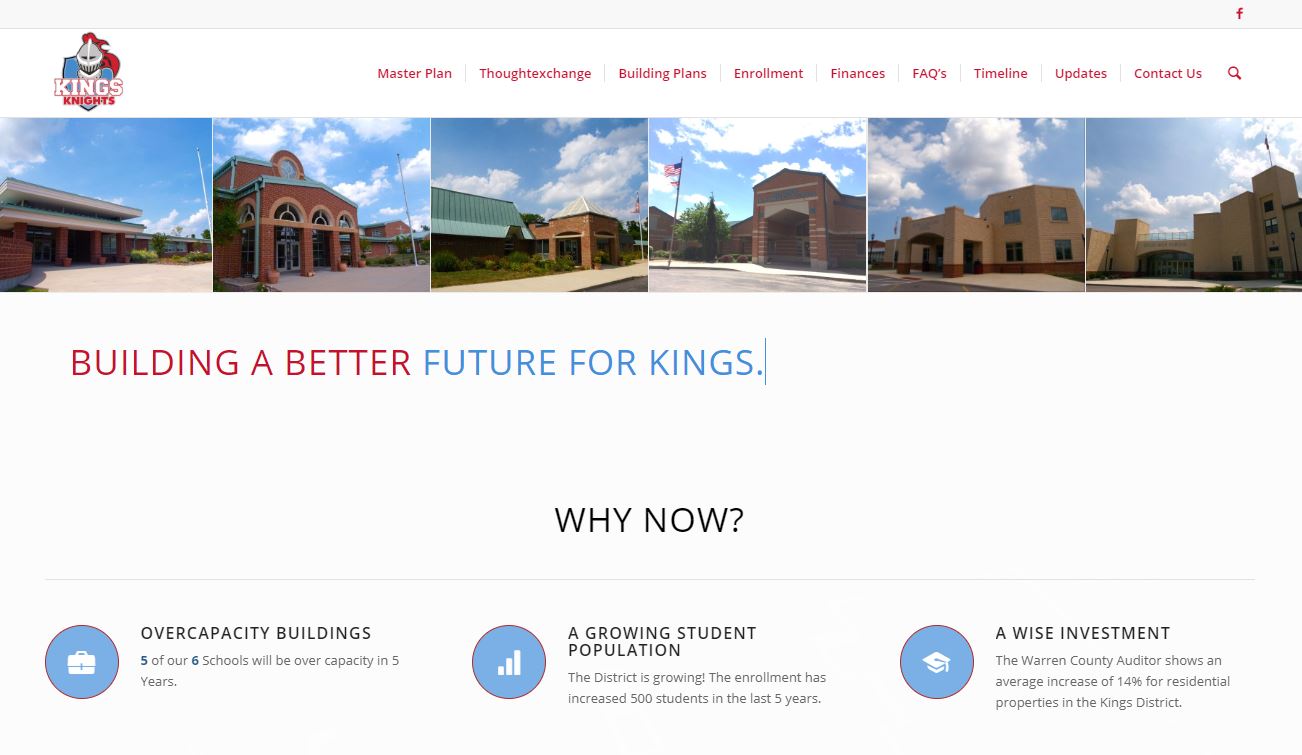 On Friday, August 9, 2019, the Kings Local School District
launched a new website
that solely focuses on the Master Facilities Plan. The site includes information about the 4.96 bond issue that will be on the November 5, 2019 ballot, as well as building plans, information on enrollment, finances, timeline, FAQ's, and the Thoughtexchange process.
This website will also give the community the opportunity to contact the District with any questions surrounding the facilities Master Plan and Bond. Please check back frequently as we will be adding updates pre and post-election and updating FAQ's as we receive them.
Feel free to share the link with your neighbors who may not be closely associated with the District. It is important that all taxpayers in the District receive the facts.