Side Menu Ends, main content for this page begins
Back to Side Menu (includes search)
Kings Football Team Earns Academic All-Ohio
Posted on: January 10, 2017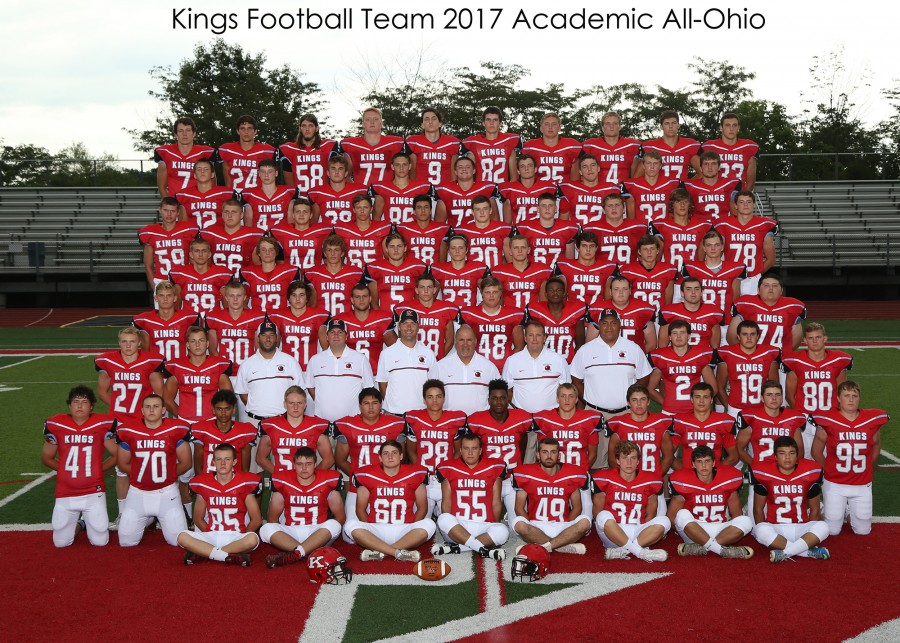 Congratulations to our Kings Football Team for being recognized 2017 Academic All-Ohio. The Knights have the 9th highest ranking GPA out of over 716 high school football teams in the state. .
This year, the team posted an impressive overall cumulative GPA of 3.79. Kings was the only team in Greater Cincinnati to place in the top 10 of the team rankings!
In addition to team accolades, Kings had four individuals earn Academic All-Ohio recognition. Congratulations to Quarterback Tyler Knecht, Defensive Lineman Dan Sichterman, Offensive Lineman Matt Sichterman, and Linebacker Raymon Potter, who each achieved this honor. Criteria for Academic All-Ohio recognition is a GPA of 3.5 and above and All-Conference First Team selection (Eastern Cincinnati Conference).
"We couldn't be more proud of our team for achieving this honor," Head Coach Andy Olds stated, "we pride ourselves on our kids to be great in the classroom and on the field and this accomplishment definitely exemplifies that." Information on the OHSFCA Academic All-Ohio teams can be found at www.ohsfca.net.
The Knights kick off their 2017 campaign when they travel to Lebanon on Friday, August 25th, 2017.