Side Menu Ends, main content for this page begins
Back to Side Menu (includes search)
KHS Students Receive Military Academy Nominations
Posted on: January 27, 2020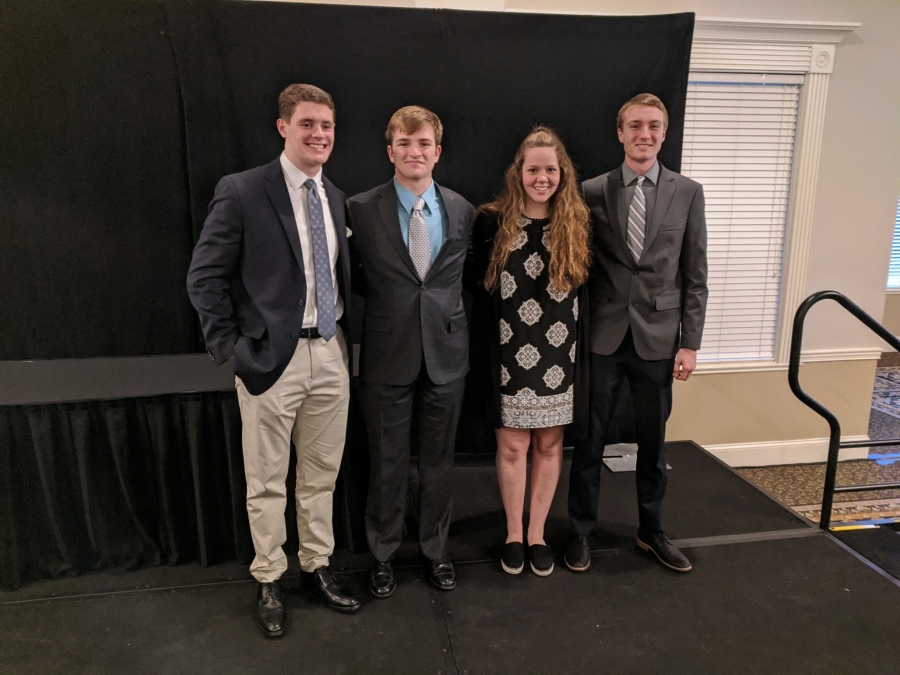 We would like to congratulate Kings High School Seniors, Emma Meyer, Will Strassell & Xavier Legault, and Zachary Egan (class of 2019) for their nominations to various military academies. They were honored in a celebration with Congressman, Rep. Steve Chabot on January 23, 2020.
A nomination is high praise for the student and all their academic and extracurricular accomplishments. It's a very important 1st step in getting an actual appointment to a service academy. Out of 30 students receiving nominations from the area, only 5 received two nominations. KHS Senior, Xavier Legault was one of them receiving a nomination from both the Naval and Air Force academies.
On Friday, January 24, Emma received word that she received an appointment to the Naval Academy. Congratulations and thank you for your interest in serving your country!