Side Menu Ends, main content for this page begins
Back to Side Menu (includes search)
JFB's Bev Kassner Named OAESA Secretary of the Year
Posted on: April 21, 2017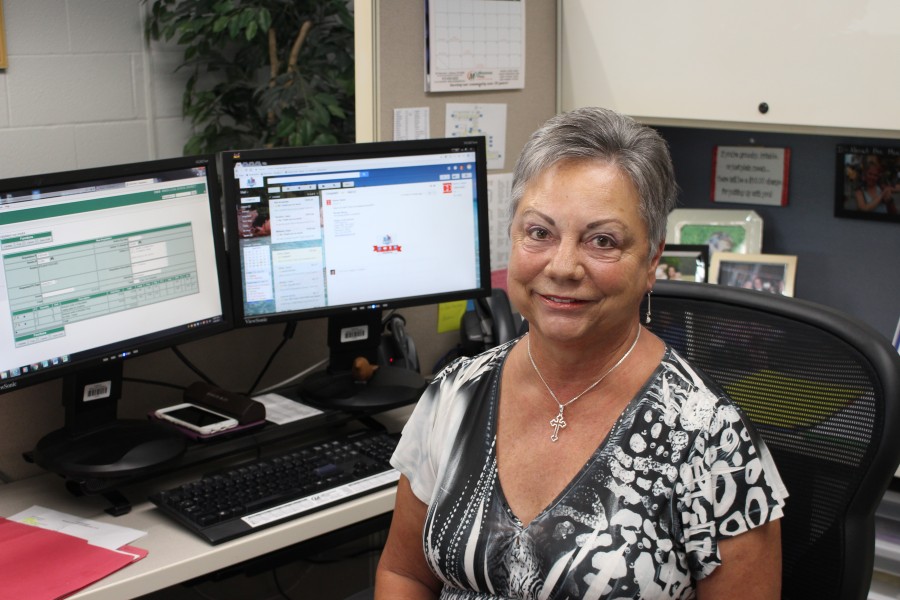 Congratulations to J.F. Burns Elementary Secretary, Bev Kassner who was named the 2017 Ohio Association of Elementary School Administrators Secretary of the Year!
OAESA selects one school secretary from across Ohio who epitomizes the highest standards of commitment, dedication, and service to their school. Nominated by J.F. Burns Principal, Cheryl Montag, Kassner was described as trustworthy, confidential, caring, respectful, and empathetic.
Montag also noted that she appreciated that Mrs. Kassner keeps her organized. Her care and concern for others was shared by student Paige Alford who said, "Mrs. Kassner is always there to greet us and make sure we stay safe and behave until the bell rings."
In the remarks from the OAESA Committee, Kassner was recognized for striving to be on the cutting edge of technology and eager to learn. They especially liked Mrs. Kassner's wonderful sense of hum0r and contagious laugh that makes everyone around her laugh.
In an email to staff, Kassner writes, "I feel so very honored to have received this award. Winning this was only possible because of my staff, parents and students, and the fact that I love what I do every single day. #KINGSSTRONG."
Julie Davis, Executive Director of OAESA said, 'This is truly an honor for you and your school. OAESA is proud to honor Mrs. Beverly Kassner as the 2017 Secretary of the Year.'
Mrs. Kassner will be honored at a luncheon during the OAESA Conference on June 16 in Columbus, and again at the annual Secretary's Conference in November.