Side Menu Ends, main content for this page begins
Back to Side Menu (includes search)
Indoor Track State Champs!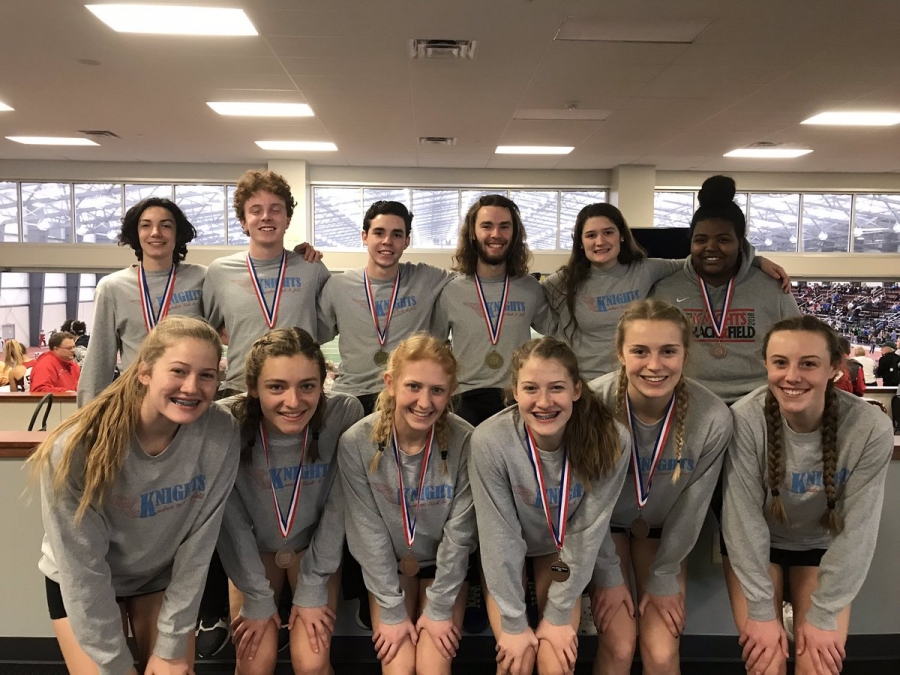 The Kings Indoor Track team sent 13 athletes to the Ohio Indoor Track State Championship on Saturday, March 2. In total the team brought home a State Championship, broke 3 school records, received 10 medals and 2 Personal Records!
The Boys 4x800 Relay Team of Jacob Krynock, Zach Justus, Ryan O'Connor & Alex Justus became Indoor Track State Champions and posted a new school record of 7:54.75! That same group of men placed 12th in the state in the 4x400 Relay which also set a new school record.
Other performances included the girls 4x800 Relay consisting of Brooke Garter, Gwen Gorley, Sarah Doughman, and Jennifer Cooper placed 4th, Jacob Krynock placed 4th in the 800 M run and set a new school record, and Samaria Newton placed 7th in Weight Throw.
Congratulations!