Side Menu Ends, main content for this page begins
Back to Side Menu (includes search)
Hope Squad Coming to Kings
Posted on: September 21, 2018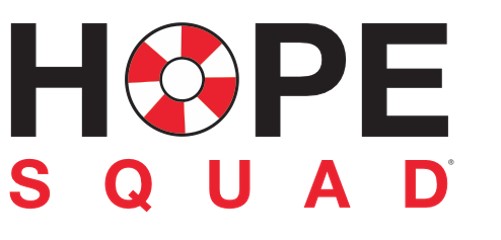 Kings Schools, in partnership with the Greater Cincinnati Grant Us Hope Organization, will be bringing Hope Squad to students at Kings High School and Kings Junior High School this year. Hope Squad is an evidence-based suicide prevention program that teaches students, staff, and community members to recognize the signs of suicide and equips them with the tools to connect at-risk students with appropriate mental health resources. The Hope Squad initiative will launch at Kings High School and Kings Junior High in January 2019.
The community is invited to learn about Hope Squad from its founder, Dr. Greg Hudnall. The community meeting will be held in the Kings High School Auditorium on October 9 at 7:00 p.m. Dr. Hudnall will share what inspired him to start Hope Squad in Utah, and the importance of implementing Hope Squads in schools around the country.
We encourage parents and guardians of KHS and KJH students to attend and learn about the Hope Squad nomination process and details about how students may become involved. If you would like to sponsor the efforts of the Kings Hope Squad
click here
.
The Hope Squad at KHS and KJH will be supported by trained staff members, KHS Counselor, Heidi Murray and KJH Counselors Megan Apple and Erin Hackman.
Kings is happy to be among more than 20 schools in the Greater Cincinnati area to implement this national school-based peer-to-peer suicide prevention program. Grant Us Hope Executive Director, Dr. Keith Kline presented the Hope Squad program to our staff during In-service Day on Friday, September 21.
For more information visit: https://www.grantushope.org/ and/or https://hopesquad.com/.