Side Menu Ends, main content for this page begins
Back to Side Menu (includes search)
Free and Reduced Lunch Opportunity
Posted on: September 22, 2017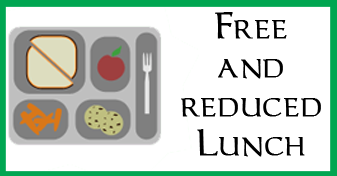 The Kings Food Service Department is a member of the National School Lunch Program. With this program, they offer a Free and Reduced Meal Program.
Free and Reduced-price lunches are available to students who qualify and meet the eligibility guidelines. Students who qualified last school year automatically qualify for the first 30 days of the school year. However, a new application must be completed for the 2017-2018 school year within 30 days from the start of the school year for the child to continue the program.
In order to continue the program past Monday, October 2 for those currently on the program, the application is due by September 29. Applications may be obtained by contacting your child's school or you can also access a copy from the Kings Local School website at www.kingslocal.net or by clicking here.
Applications are accepted at any time during the school year for any student, however for those students on the program last year, in order to extend the program past Friday, September 29, 2017, without interruption, a new application needs to be completed.
Please contact Kings Food Service Director, Jennifer S. Arlinghaus R.D., L.D., at 513-398-8050 ext. 10027.